2014 Class News
JOSEPH E. KEPPLER
Born on 09/20/1953
Departed on 04/25/2014
Resided in Spotsylvania County, Virginia
Joseph Edward Keppler, 60, of Spotsylvania County, VA passed away Friday, April 25, 2014, at Spotsylvania Regional Medical Center.
Joe was a loving husband and father. He was a published author, musician, storyteller and, above all else, a wonderful friend to all who knew him. He cultivated many friendships over his 30+ years in the home building industry and even more in the limitless work he did for others. Joe was a man of great faith.
Survivors include his wife, Linda Keppler; son, Brad Keppler (Kristin); mother, Marjorie Keppler; sisters, Marjorie Grant (Lowell) and Linda Key (George); brother, James Keppler (Jackie); and nephew, George Key Jr. (Amy). He was preceded in death by his father, Elmer Keppler.
He is buried at St. Mary's Church of Piscataway Cemetery, 13401 Piscataway Rd, Clinton, MD.
Memorial donations may be made to Children's National Medical Center, 111 Michigan Ave. NW, Washington, DC 20010.
2013 Class News
Scott Howard Croft
HAUGHTON, LA - Services for Scott Howard Croft will be 10:30 a.m. Saturday, September 7, 2013 at Airline Drive Church of Christ with Ben Brewster officiating. Visitation will be 5 to 7 p.m. Friday, September 6, 2013 at the church.
Scott Howard Croft, 59, went to be with our Lord on Monday. He was born on September 15, 1953 to Howard and Betty Croft in Carbondale, IL and passed away on Monday September 2, 2013. Scott moved to Shreveport, LA in 1977 after graduating from Abilene Christian University and was a faithful member of both Airline and University Church of Christ for 36 years and also was actively involved in numerous community service programs throughout the Shreveport metro area.
Scott was married to the love of his life and his high school sweetheart, Sheri. He was a loving husband, father, son, brother, grandfather, uncle and friend. He was a man of God who loved children and taught them about Jesus every week in bible class as well as sharing his life and love with everyone he met.
He is survived by his parents, Howard and Betty Croft; his aunt, Carolyn Nelson and his uncle and aunt Frank and Betsy Wilcox. He leaves behind his precious wife, Sheri who he tenderly loved more than words can express. He is also survived by his daughter and husband, Stacey and Sean Brooks; stepson and wife, Ryan and Corrina Vanek and stepdaughter and husband, Julie and Luke Boggs. To cherish his memory are his sister and husband, Sherry and Tony Picciolo; brother and wife, Steven and Donna Croft and sister and husband, Sandy and Ray Shepard. He will be desperately missed by his three grandchildren, Braelyn, Emerson and L.J., along with 14 nieces and nephews, five great nieces and nephews, plus two more scheduled to be born this fall.
Scott was humorous and witty, smart and wise, true and loyal, compassionate and forgiving, generous and loving who walked with God everyday. Thank you Father for blessing all of us with the wonderful gift of sending Scott into our lives.
In lieu of flowers, please make memorials to Bossier Kids, 2125 Airline Dr., Bossier City, LA 71111 or to First Tee of Northwest Louisiana, 2200 Milam St., Golf Pro Shop, Shreveport, LA 71103.
2011 Class News
OBITUARY FOR ROBERT STRYKER
Robert George Stryker, 58, of Mechanicsville died Sept. 3, 2011, at Hospice House of St. Mary's from multiple myeloma.
He was born Jan. 26, 1953, in Alexandria, Va. He was a bright and curious child.
He was a registered nurse and motorcycle enthusiast. He spent his youth traveling the country and was heavily involved in the politics of the time.
As an adult, he became a devoted father to his sons, Ben and Taran Stryker. He worked most of his adult life as a registered nurse and directed the catheterization lab at Southern Maryland Hospital for many years.
A resident of St. Mary's County, he enjoyed the outdoors, playing guitar, travel and reading any and everything about the Civil War. After his disease forced him to retire early, he devoted himself to woodworking, teaching himself a new craft in the last year of his life.
In addition of his sons, he is also survived by his mother, Estelle Stryker; his three brothers, Michael, David and Jeffrey Stryker, and their respective families.
Services and interment were private. Arrangements were handled by Brinsfield-Echols Funeral Home in Charlotte Hall.
Memorial contributions may be made to the Multiple Myeloma Research Foundation at www.themmrf.org.

__________________________________________________
OBITUARY FOR JOHN R. KASHMERE

John Robert Kashmere, 79, of
Forestville, MD
died at his home on
July 11, 2011
. John served in the U.S. Army; serving in the
Korean War
, then he earned a Bachelor's Degree in accounting from
Susquehanna
University
; relocated to
Maryland
and taught accounting for almost 30 years at
Oxon Hill
High School
. John was an active member of Mt. Calvary Catholic Church in
Forestville, MD.
He had a love for cats and helping others. Three brothers who preceded him in death were Albert, of
Harrisburg
, Joseph, of Houston, and Robert, of
Mount Carmel
. John is survived by Mildred Zelinski Kashmere, his wife of 45 years, his sister Gloria Henry of
Louisiana
, several loving nieces, nephews and many friends. The funeral was held at GEORGE P. KALAS FUNERAL HOME,
6160 Oxon Hill Rd.
,
Oxon Hill
,
MD.
There was a visitation at Our Lady of Mt. Carmel Catholic Church in
Mt. Carmel, PA
on Thursday, July 14, followed by Mass of Christian Burial. Interment All Saints Cemetery in
Elysburg, PA.
In lieu of flowers, donations may be made to the SPCA of PG County or the
American Heart Association
. Online guestbook available at
www.KalasFuneralHomes.com
as of
7/31/2011.
____________________________________________________________________________________________________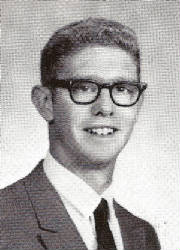 Samuel Joseph Zorn
Samuel Joseph Zorn, age 58 of Upper Marlboro, MD died at home, February 1, 2011, after a long illness. He was born in Washington, DC May 11, 1952 to Irving M. and Paulette (Panzer) Zorn. Sam grew up in Southern Maryland, graduated from Oxon Hill High School class of 1971 and then enlisted in the United States Navy. Sam was a security specialist in retail sales. He enjoyed spending summers on the shores of the Chesapeake Bay. Sam was preceded in death by his parents Irving and Paulette Zorn and a sister Sandra Zorn Brandt. Surviving are his sisters Judy Petruski and her husband Tom of Upper Marlboro, MD and Rebecca Cornett and her husband Jim of Prince Frederick, MD a brother Mike Zorn of Chesapeake Beach, MD and many nieces and nephews.

Please send any OHHS related news, stories or items of interest that you would like to see posted here to:
jbkjr2@aol.com
. In the subject box, type: For OHHS Class 71 Bulletin.
2009 Class News
Passing of David Dempsey (2006)
Gary Compton reports to us that he recently learned that our classmate David (Dave) Dempsey passed away in September 2006.
The passing of Brenda Dayhoff
(Kyle)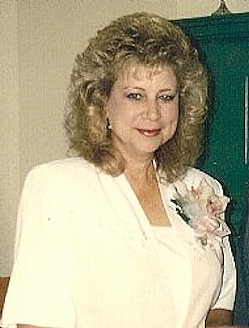 Brenda Sussette Kyle, 56, of Waldorf, MD, died April 16, 2009, at Civista Medical Center in La Plata, MD.

Mrs. Kyle was a Pre-K School Teacher for over 10 years with KinderCare in Waldorf, MD.

Born March 26, 1953, of Washington, DC, she was the daughter of the late Jack Fairfax Dayhoff and the late Joyce DeMouth.

Survived by her husband, Dennis K. Kyle; mother-in-law, Mary A. Kyle; nephews, Eric Merriman of Ellicott City, MD; Scott Dayhoff of Mebane, NC; nieces, Tammy Parker of Lusby, MD; Tracey Jost of Dunkirk, MD; and Wendy Moorehead of Fuquay-Varina, NC, sister, Diane and her husband Clyde Walbert of Waldorf, MD; and brother, John Dayhoff of Sarasota, FL. Also survived by three grand-nephews and six grand-nieces.

She is interred at Maryland Veterans Cemetery, Cheltenham, MD.

Memorial contributions may be made to the Brenda Kyle Memorial Fund, c/o Dennis Kyle, P.O. Box 1931, Waldorf, MD 20602.
The passing of Carol Dixon (Scott)
Carol Scott passed away suddenly Sunday, March 15, 2009; the beloved wife of Bruce R. Scott; loving mother and best friend of Carin Moss of Hughesville, MD and Michelle Moore of North Beach, MD; daughter of William H. and Alice Dixon of Oxon Hill, MD; sister of Linda Walker of Waldorf, MD; grandmother of Nicholas Colegrove, Ashley Kress, Zachary, Jonathon and Jordan Moss. She is also survived by many friends. Carol loved motorcycles and dancing. She also loved spending time with her family and friends. She was a member of All American H.O.G. of Hughesville and A.B.A.T.E. of St. Mary's County. She is interred at Cedar Hill Cemetery.
2008 Class News
The passing of Brenda Tilch (Hall)
Obituary taken from the Washington Post, August 21, 2008
Brenda Tilch (Hall) died Sunday, August 10, 2008, after a long and fierce battle with metastasis breast cancer. She was at her home in Ocean City, Maryland, at the time of her death. She was born in 1952 in Fort Washington, Maryland. She was a federal employee, retired in 2003 and moved to Ocean City in 2004. She and her husband Ray, had a second home in Ocean City for many years. Brenda was athletic, outgoing, enjoyed building, running, travel, decorating, antiques and flea markets. Her love for the sea and all things associated with it, is evident in the decor of their Ocean City home. She is survived by her husband, Ray, her mother, Louis Tilch, brother, Don Tilch, both of Seliesa, Maryland, and numerous cousins, in-laws and friends around the world. A memorial service was held Saturday, August 23, 2008 at 2 p.m. at the George Kalas Funeral Home, 6160 Oxon Hill Road, Oxon Hill, Maryland. In lieu of flowers, Brenda wished for donations to be made in her name to any breast cancer research organization.
The passing of Mark Norman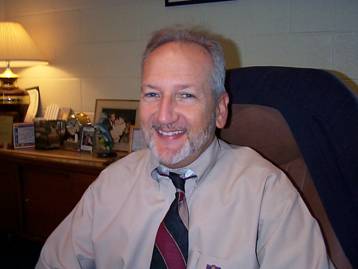 Obituary for Mark Norman from the Sunday, February 17, 2008 newspaper, The Capital (Annapolis, MD)
Mark Lee Norman, 55, a five-year resident of Millersville, previously of Riva, died of renal cancer Feb. 13 at Anne Arundel Medical Center. Born Nov. 8, 1952, in Portsmouth, Va., he graduated from Oxon Hill Senior High School in 1971, attended University of Maryland College Park and received his masters degree in special education from Johns Hopkins in 1990. He worked for the Prince George's County School System for 31 years and was current principal at C. Elizabeth Rieg Special Center in Bowie. Mr. Norman was the recipient of many awards throughout his career, including the Washington Post Agnes Meyers Teacher of the Year Award in 1994.

He was a member of the Bowie Civitan Club, the Council for Exceptional Children and the Prince George's County Executive Council.

He enjoyed his pets, art, gardening, sailing, traveling and swimming.
He is survived by his partner of 29 years, Dr. Daniel Wareham; one sister, Nancy Norman of Orlando, Fla.; and three brothers; Vernon Norman of Riva; Bruce Norman of Florida and David Norman of Georgia.

He was predeceased by his parents, Claude and Margaret Norman. A celebration of his life will be held at the Bowie Comfort Inn, 4500 Crain Highway, Bowie, from 3 to 6 p.m., March 2.

In lieu of flowers, a memorial fund is being established to benefit a new playground and recreation area to serve the children at the C. Elizabeth Rieg Center. Visit www.johnmtaylorfuneralhome.com for details and online condolences.
Submitted by Susanne Miller Jones
2007

Mr. Victor Savoca
September 04, 1938 - August 23, 2007

Victor Savoca, age 68, died at Anne Arundel Medical Center on August 23, 2007. Born in Queens, New York, the family moved to Maryland where Victor graduated from Wheaton High School in 1957, he attended the University of Miami on a scholarship and earned his BS in Education in 1962 and later earned his Masters from George Washington University in 1969.

An All American Football Player (#69) with the University of Miami Hurricanes he played in the Liberty Bowl and the Orange Bowl and was later picked up by the NFL and played for the Pittsburgh Steelers as a fullback for 2 years. After his release from the NFL he went on to play for the Winnepeg Blue Bombers of the Canadian Football League until 1964 when he left to become the head football coach at Oxon Hill Senior High until 1979. From 1979 – 2001 he left teaching and entered into Investment Banking and in the early 1980's he owned & operated Savoca's More Than A Deli in Northern Virginia and sold the business in 1985. In 2001 he returned to teaching in Prince George's County and most recently with Cooper Lane Elementary School until his illness.

He was a member of the Teacher's Union and Sigma Nu Fraternity

Known as a "very good Pop-Pop" and very athletic, his passion was football and he enjoyed golf, tennis and running.

His marriages to Leslie Wells and Charlotte Lupfer ended in divorce.

He is survived by 2 daughters, Melanie Justice of Littlestown, PA and Meagan Butler of Arlington, VA.
A brother; Patrick Savoca of Falling Waters, WV, 2 sisters; Barbara Shipe of Mt. Airy, MD and Constance Honeycutt of Roanoke, VA.
He is also survived by 15 grandchildren; Heather, Brittany, Jeramey, Jonathan, Maggie, Matthew "Little Sonny Boy", Mac Andrew, Michael & Caroline Justice, Juliana, Walter, Amelia, Declan, Eoghan & Emmit Butler
To: OHHS Class of '71
From: Pam Mauterer (Cain)
To all who contacted me before and after my trip, sent petitions and good wishes, or who wondered how it was:
I vowed to contact each one of you once I returned but unfortunately, "life" gets in the way sometimes and I haven't been able to communicate like I wanted to. Instead, I've sent the "newsletter" we did and a photo that was taken in Laos along with thanks to each of you – having your support meant more than you'll ever know. My mother was thrilled to hear that you remember her, our family, and most importantly, my dad. The trip gave me more than I'd ever hoped for and I trust some of the people we met overseas benefited from our visit and what we had to say. Our meetings and discussions were candid and open (sometimes enhanced by Lau beer and Mai Tais!) and even after 2+ weeks away, I wasn't ready to come home. Hanoi was not my favorite spot and seeing the Hanoi Hilton was emotionally draining, but the other cities and countries we visited were amazing. Initially I thought this would be a once in a lifetime trip, but now I hope to return, to do more in Cambodia with a humanitarian organization we spent time with and of course, to continue to push our government and Vietnam for answers and accountability.
Your thoughts and prayers were with me all the way! The petitions we turned over to Vietnam were impressive and even though we represented all POW/MIA families, I spent some one on one time with investigators and researchers working my dad's case, talking about what can and will be done and getting direct feedback from them. I feel that we built some relationships with our government and military as well as with SE Asian officials in all the countries – including a Russian Ambassador I was able to meet with directly. Having been back for 5 months, I still don't think I've absorbed it all, and the trip has opened many doors that I need to pass through.
Thank you, again, for remembering, for encouraging, and for sustaining my family and me. I look forward to seeing everyone at our next reunion, if not before. (And anyone who wants to talk more about this trip or issue is welcome to call or email – I could go on for hours!) Love to all,
Pam
Newsletter: National League of POW/MIA Families 3/2007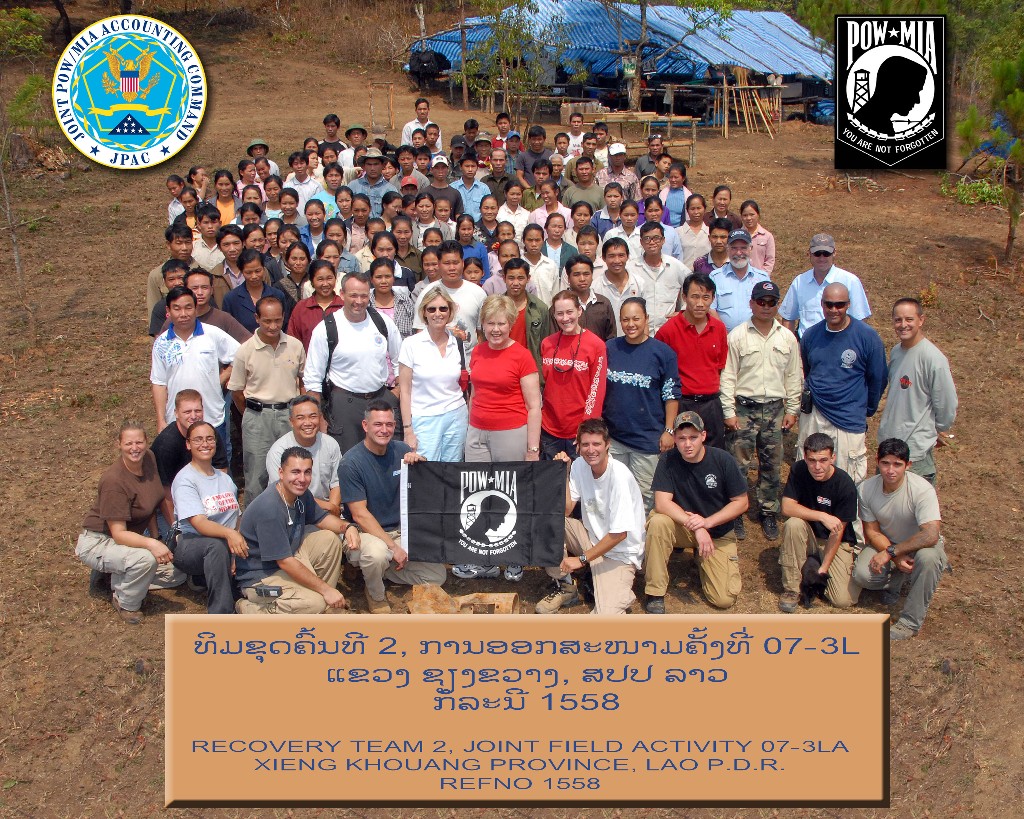 | | | |
| --- | --- | --- |
| | | OHHS 1971 - Class Bulletin |